A-bombs and Secret Societies - Japanese Edition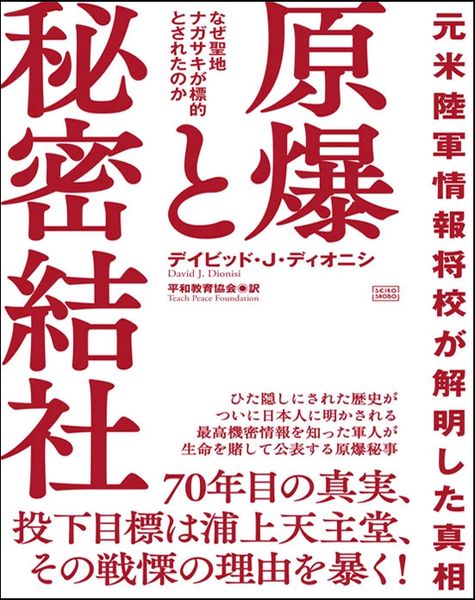 A-bombs and Secret Societies - Japanese Edition
Japanese Edition
A-bombs and Secret Societies was first published by Seiko Shobo on July 18, 2015 in Tokyo. 
This is the first book in Japan to provide proof that Japan had an atomic bomb program. The book is the product of over a decade of first-hand research and explains for the first time why atomic bombs were used in 1945. 
This 252 page history-changing book explains the use of the atomic bomb at Nagasaki was not an accident of weather, but the result of a carefully executed plan.
If you are in Japan, buying this book from a local bookstore will be less expensive than our shipping it to you. 
Special Bonus - The Japanese language version of The Secret of Nagasaki documentary is available for you to watch for free at https://www.youtube.com/watch?v=o0gTxfRIVm4.