Defeating the Brotherhood of Death - English Edition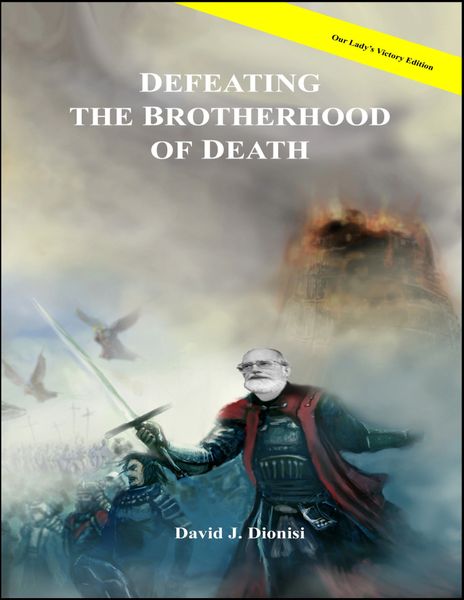 Defeating the Brotherhood of Death - English Edition
"The single most important new book to understand the secret war against Christ and His people is Defeating the Brotherhood of Death. If you have ever wanted to know what the Third Secret of Fatima is and how it relates to major events now being witnessed around the world, read this amazing book."

Fr. Jim Anderson
Members of the Teach Peace Foundation have access to this book and much more. Please click here to access the electronic library.
This book can change your understanding of the world you live in and deepen your faith in God.
Defeating the Brotherhood of Death and the documentary Akita and the Fatima Secret on YouTube explains the Third Secret of Fatima and can help you understand what is happening around the world. The book and documentary will help you understand the Our Lady of Akita Catholic Church approved supernatural events, why Pope Francis was influenced by a prophetic event in May 2014, and the significance of the October 13, 2017 100th anniversary of the Fatima dancing of the sun miracle.
This book provides concrete evidence that interlocking secret societies seek a third world war to help establish a New World Order.