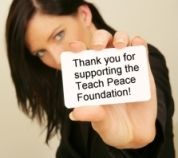 Donate $1 or more
To donate more than $1, in the "Qty" (quantity) field, enter the amount. For example, to donate $10, enter 10 in the "Qty" field. 
If you would like us to send a gift notification, please include the name and email address of the gift recipient in the "Special Instructions" box on the screen to enter your credit card information. 
Please specify if you wish to direct your donation to a specific service we offer. Donations are tax-deductible for people filing U.S. tax returns.
If you have questions or would like to help with requiring donations, please call 530-554-7061.