Vigilant Catholic - Abridged Edition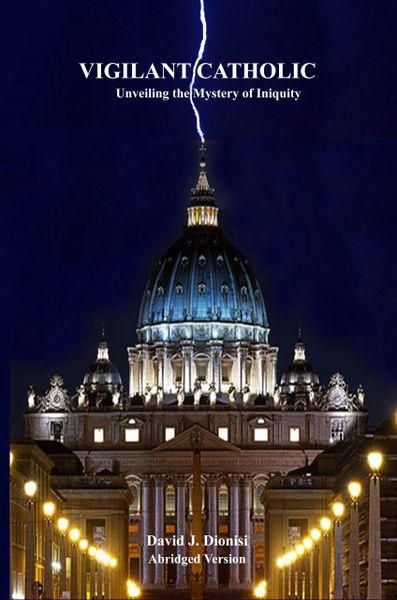 Vigilant Catholic - Abridged Edition
Members of the Teach Peace Foundation have access to this book and much more.
Please click here to access the electronic library.
The abridged version of the Vigilant Catholic is a 278 page book. This book is likely to be a book that will you cherish for years to come. The reason is the author unveils the Mystery of Iniquity and explains the infiltration of the Catholic Church is part of the Our Lady of Fatima secret. 
This book is from the perspective of a Catholic who seeks to help people become and stay Catholic by shining light on the apostasy. This book can change your understanding of the world you live in and deepen your faith in God.