Vigilant Christian I: The New World Order (2019 Edition)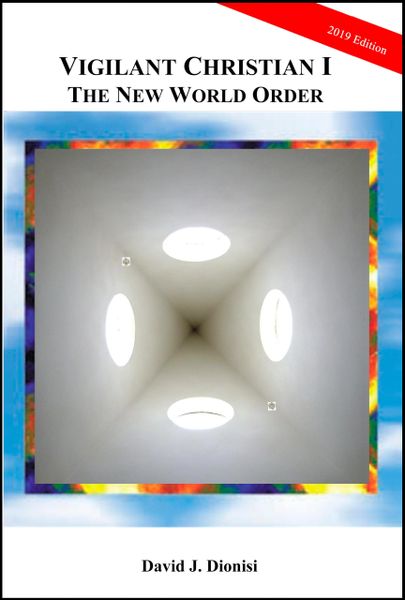 Vigilant Christian I: The New World Order (2019 Edition)
Members of the Teach Peace Foundation have access to this book and much more. Please click here to access the electronic library.
Vigilant Christian I: The New World Order 2019 edition explains how Donald Trump serves hidden masters to advance the creation of a New World Order.
This 297 page book is the single best resource on the New World Order due to first-hand research, 651 footnotes which include authentic secret society sources, and integrated supporting books (books II to V in the Vigilant Christian series).
Five star reader feedback from Amazon.com includes:
"I could not put this book down, and every item I checked information on came up correct. This is a research book that is a pleasure to read, but also an emotional ride. Packed with information that is all true and totally new to me. I cannot wait to read the other books in the series." Tim Moore
"For Christians and non-Christians alike, David Dionisi's book Vigilant Christian I is a rare and brilliant eye-opener on the world we've come to live in. It's like an update on Howard Zinn's People's History of the United States. Both penetrating and thorough, VC I goes where few have gone before, yet never takes a step which is not documented with manifold evidence. Perhaps best of all is how Dionisi insists on an open hand and heart to all, regardless of what God to which they pray." Dr. Tom King
"If the reader is open to the hypothesis that the New World Order likely exists and works very hard to shape human history, having great impact on all our daily lives, then this book offers concrete historical evidence of the likely truth of that hypothesis and the potential harmful consequences of the NWO continuing to operate in secret to maximize its power, wealth and influence." Dr. Linda Copeland
Everything in the Vigilant Christian book series is written to please God by promoting faith, kindness, generosity, nonviolence, and teaching we should treat everyone as loved members of our family.